The Curtain Closes on the 10th Season of Ontimeshow, 2019AW
Shanghai, April – On April 2nd, as Shanghai Fashion Week was winding down, the 10th Season of Ontimeshow, Autumn/Winter 2019, came to a close at Shanghai West Bund Art Center. With a total floor space of 25,000 square meters, we welcomed 337 Chinese and International brands, as well as a total of 15,855 attendees, from various industries. These included the Director of the Shanghai Business Committee, the District Director of Xuhui, the Deputy Secretary-General of Shanghai Fashion Week Organizing Committee, and the Shanghai West Bund Minister of Culture and Industry. They all came to to experience Ontimeshow's contribution to achieving the goal of making this the season with the largest ever order volume in Asia.
Superior Lineup of Designer Brands
For its 10th season, Ontimeshow opened six venues, and of the 337 brands hosted, 245 were Asian brands, accounting for 72% of the total. Ontimeshow hosts brands at varying stages in their development, and thus each venue was set up with unique specifications so as to best meet the needs of the brands that they housed.
In Venue B1, we selected some of the most avant-garde Chiense designer brands, such as Nicole Zhang, KKtP, W.RONG, The Owner, Fake Natoo, Angel Chen, Percy Lau, Vega Zaishi Wang, Annakiki, Ethor, Zhang Yuhao, and Reineren, among others. The venue brings together many designers pushing the boundaries of creativity, and this made for some dazzling juxtapositions.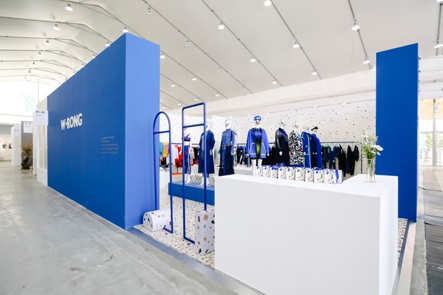 Venue B1: Booth for W.RONG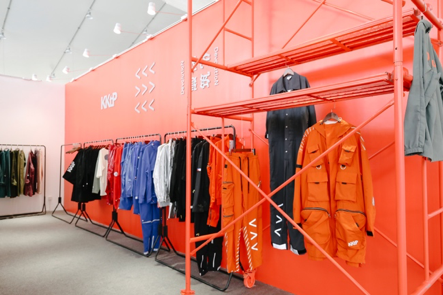 Venue B1: Booth for KKtP
In addition to traditional booths, Reclothing Bank partnered up with Fake Natoo and YE'SbyYESIR to hold runway and still presentations in the Venue B Courtyard. The multi-dimensional presentations allowed the buyers, media and industry professionals in the audience to experience a deeper connection with the pieces.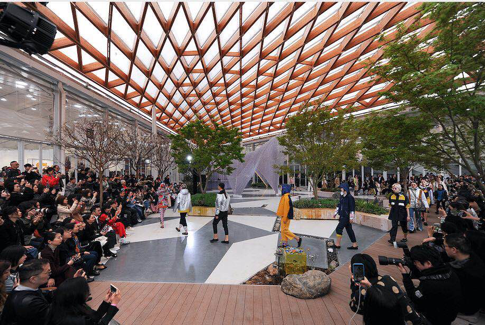 Venue B Courtyard: Reclothing Bank x Fake Natoo Fashion Show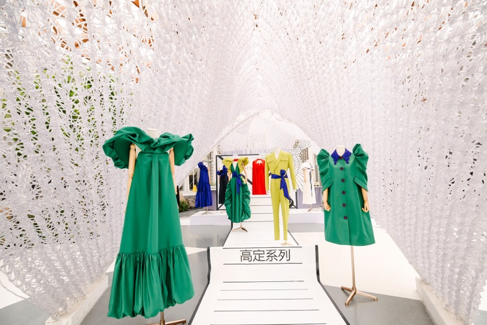 Venue B Courtyard: YE'SbyYESIR Fashion Presentation
Venue B2 housed HCH Showroom. As China's leading buyer store, HCH brought a series of high-level brands that are well-regarded both artistically and commercially, including 12 brands such as Ms Min, Ricostru, Evening, and Tommy Zhong.
Qiu Hao, winner of the Woolmark Global Gold Award, transformed Venue C into a retrospective of the QIUHAO brand for a week-long showroom series exclusively for Ontimeshow AW19.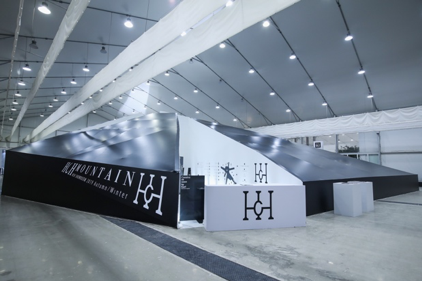 Venue B2: HCH Showroom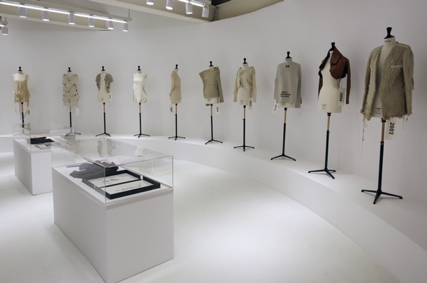 Venue C: A Retrospective of the QIUHAO Brand
International Partners
Internationalization has always been the greatest feature of Ontimeshow. This season was marked not only by Ontimeshow's first strategic partnership with TRANOÏ, France's largest fashion trade show, but it also marked its first partnership with the British Fashion Council (BFC). Additionally, the Finnish Consulate in Shanghai helped set up a Finnish Pavilion, which brought pieces from six of the top Finnish fashion designers to Ontimeshow.
TRANOÏ brought their selection of brands to Venue A. TRANOÏ is a trade show based in Paris with exhibitors from 52 countries across the globe, making it one of the most international trade shows in the world.
TRANOÏ, which means "between us" in Italian, is an artistic platform that gathers and curates the very best of avantgarde and progressive designers as well as contemporary and leading brands, and puts them in the hands of the most influential players in the fashion industry. The brands TRANOÏ brought included Alto Milano, Luem, Connesse, Projekt Produkt, and Le Flow Paris, among others.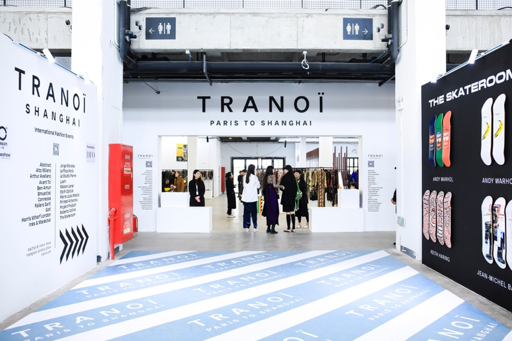 In Venue B3, the British Fashion Council brought two popular designer brands, Roksanda and Peter Pilotto, where they were supported by ROOMROOM, Ontimeshow's own in-house showroom.
A Forum Gathering Industry Professional from Across the Globe
This season, Ontimeshow invited industry leaders from across the world for a four-day forum titled: "Now and Future" in the main hall of Venue A. From the current state of the industry to future trends, the expansion of the fashion industry to cross-border platforms, the speakers addressed a range of topics in great depth to packed audiences.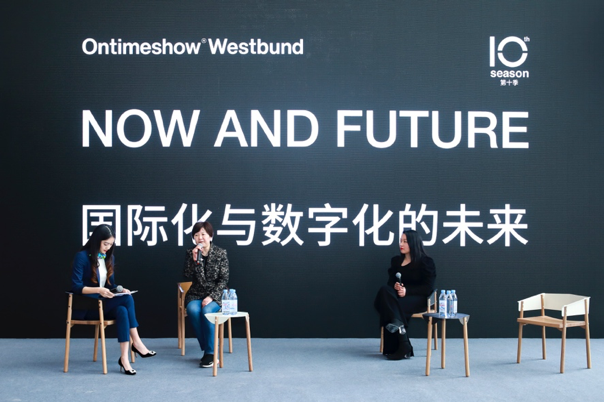 Ontimeshow Founder Yeli Gu in conversation with Shanghai Fashion Week Vice Secretary General Lv Xiaolei
Guests included Lv Xiaolei, Vice Secretary-General of the Shanghai Fashion Week Organizing Committee, Anda Chen, Assistant General Manager and Minister of Cultural Industry of Shanghai West Bund Development Group, Yeli Gu, Founder of Ontimeshow, David Hadida, CEO of TRANOÏ, Caroline Rush, CEO of BFC, Robin Meason, Founder of Ritual Projects, Xing Yun, General Manager of Secoo, John T. Kelley, Senior Director, International Programs and Show Director, CES Asia, Shaway Yeh, a leading media figure and founder of Yehyehyeh, Chunhui Hu, founder of HCH Showroom, Hong Huo, Co-Founder of IziRetail, Wencong Tu, Chairman and CEO of Yingzhan Group, and Chen Zhe, from Deheng Shanghai Law Firm, among others.
Yun Xing, General Manager of Secoo, delivered a talk addressing the question: "What kind of design products do luxury consumers buy online?" Xing's talk was divided into three parts: first, a description of online luxury consumers, second, what kind of design products they buy, and finally a visualization of target demographics. Using large samples of quantitative data, she provided breadth and depth to her analysis. As Ontimeshow's key strategic partner, Secoo focuses not only on the international design industry, but also on how to provide more support for Chinese original design amid increasing globalization.
Yun Xing, General Manager of Secoo
Integrating Online and Offline Experiences within the Exhibition
For the first time, Ontimeshow created a WeChat Mini Program for its visitors, which had a total click-through volume of 183,678. Visitors not only completed their registration online, but also interacted with the Mini Program's features throughout the show, like scanning QR codes placed in exhibitors' booths to obtain brand information. Buyers also searched for brand information, and were able select pieces and places orders within the Mini Program.
Wide-Ranging Off-site Events
In addition to the show at the West Bund Art Center, Ontimeshow also hosted banquets, special exhibitions, and parties with various partners.
On the first night of the show, CES held a "Fashion X Technology" VIP dinner with at Hakkasan on the Bund. John T. Kelley, Senior Director, International Programs and Show Director, CES Asia, hosted the dinner, inviting leading figures in the Chinese fashion industry, such as Shaway Yeh, founder of yehyehyeh, Cui Dan, former Fashion Director of GQ China and editor-in-chief of GQ Style China. Other guests included Jeffrey Wang, CEO of MEICI, and Lyla Wu, Founder of Neuni Group, as well as designers who Ontimeshow has supported for a long time, namely Kay Kwok, Edison Huang, Founder of The Owner, Wang Changrong, Founder and Designer of W. RONG, and Jin Qiluo, Founder and Designer of KKtP.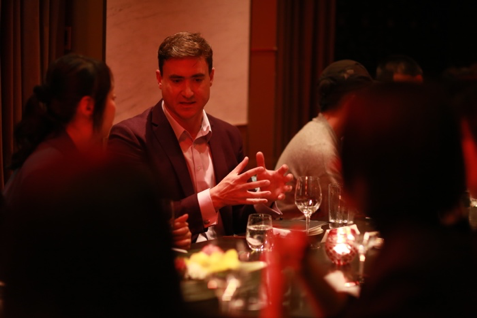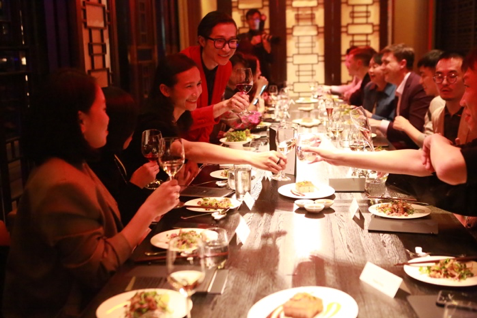 CES x Ontimeshow VIP Dinner
On March 30, Ontimeshow joined up with 10 Corso Como, the world's first fashion design conceptual space, to bring 10 high-quality designer brands to the 10 Corso Como space to display their Fall/Winter 2019 collections. Ontimeshow invited designers, buyers, and media, and the brands on display included M Essential, Vega Zaishi Wang, Angel Chen, Evening, Ricostru and others.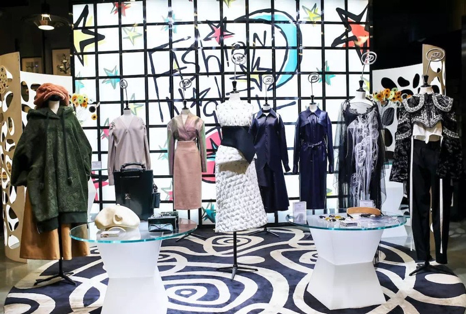 10 Corso Como x Ontimeshow
On the night of March 31, Ontimeshow hosted its 10th season afterparty at 44KW, sponsored by DRINKS & CO. DRINKS&CO has developed a cross-brand and category membership program for Pernod-Ricard (China) through Wechat Mini Programs, which enables users to discover world-class wines, learn more about wine, and take part in promotional activities with special rewards.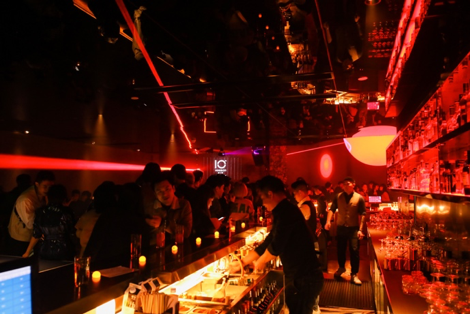 Ontimeshow Afterparty at 44KW
About Ontimeshow
Ontimeshow was founded in October 2014 as a Contemporary International Fashion Trade Exhibition. It is held twice a year in conjunction with Shanghai Fashion Week. Over the past five years, it has thrived thanks to the support of the vibrant Shanghai Fashion Week ecosystem and the development of the West Bund area. Since its inception, Ontimeshow has strived to be more than just an ordinary fashion exhibition: it has opened up new channels for high-quality designer brands to increase their sales, enabled designers to establish closer ties with the retail market, have in-depth conversations with Chinese and foreign fashion professionals, discuss the latest fashion trends, and pursue steady growth for their businesses. For its 10th season, Ontimeshow opened six venues, welcoming over 300 designer brands from China and abroad.
Media Contact:
press@ontimeshow.com
becky.liao@ontimeshow.com
Official WeChat: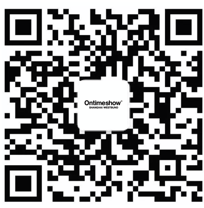 WeChat Mini Program: